THIS IS ECKSTOCK
FUNDRAISING FOR THE VILLAGE, BY THE VILLAGE.
We have some fantastic facilities and services in the village which are run by dedicated volunteers. But these services can't survive with only a pat on the back and a tallyho, they need cash. That's where Eckstock comes in, helping to raise money through ticket sales, sponsorship and donations.
GREAT LOCAL MUSIC TO MOVE THE FEET AND THE SOUL
Eckstock is loaded with musicians and talent; it's cranked up to 11 and marches to the beat of its own drum. Eckstock is a showcase for this talent, from the school children singing their hearts out to the full piece band with a brass backline. It doesn't get much better than this folks!
FUN ACTIVITIES FOR THE KIDS AND THE BIG KIDS!
It's not all about the music; there are plenty of other things to do too. Try your nerves at the Giant Steady Hand, or discover what makes our very own Eckington Under Fives so FAB, with the Forest School demonstration. Roll up roll up, for the side stalls extravaganza!
FOOD AND DRINK TO KEEP YOU FUELLED
Well, no one's going to starve, or dehydrate! We have some lip smakin' food laid on by our village foodie favourites, The Bell and Fantastically Fresh. You can grab cakes and tea galore from the Under Fives, and of course, there's The Gettem Inn stacked with booze and soft drinks. Let's party!
MUSIC IS PROBABLY THE ONLY REAL MAGIC I HAVE ENCOUNTERED IN MY LIFE. THERE'S NOT SOME TRICK INVOLVED WITH IT. IT'S PURE AND IT'S REAL. IT MOVES, IT HEALS, IT COMMUNICATES AND DOES ALL THESE INCREDIBLE THINGS.
TOM PETTY. 1950-2017
FUNDRAISING FOR THE VILLAGE, BY THE VILLAGE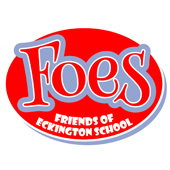 FRIENDS OF ECKINGTON SCHOOL
F.O.E.S. is a "hands on" organisation, raising funds through a wide variety of events and activities but also hold non-fund raising events more directly for the benefit of…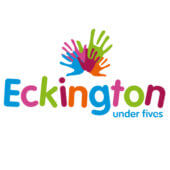 ECKINGTON UNDER FIVES
We are committed to providing a safe, caring and stimulating environment to enable all children to learn and grow to their full potential; to encourage children's self-esteem and…